English Plus Surfing
COLC's 3 week Surf Course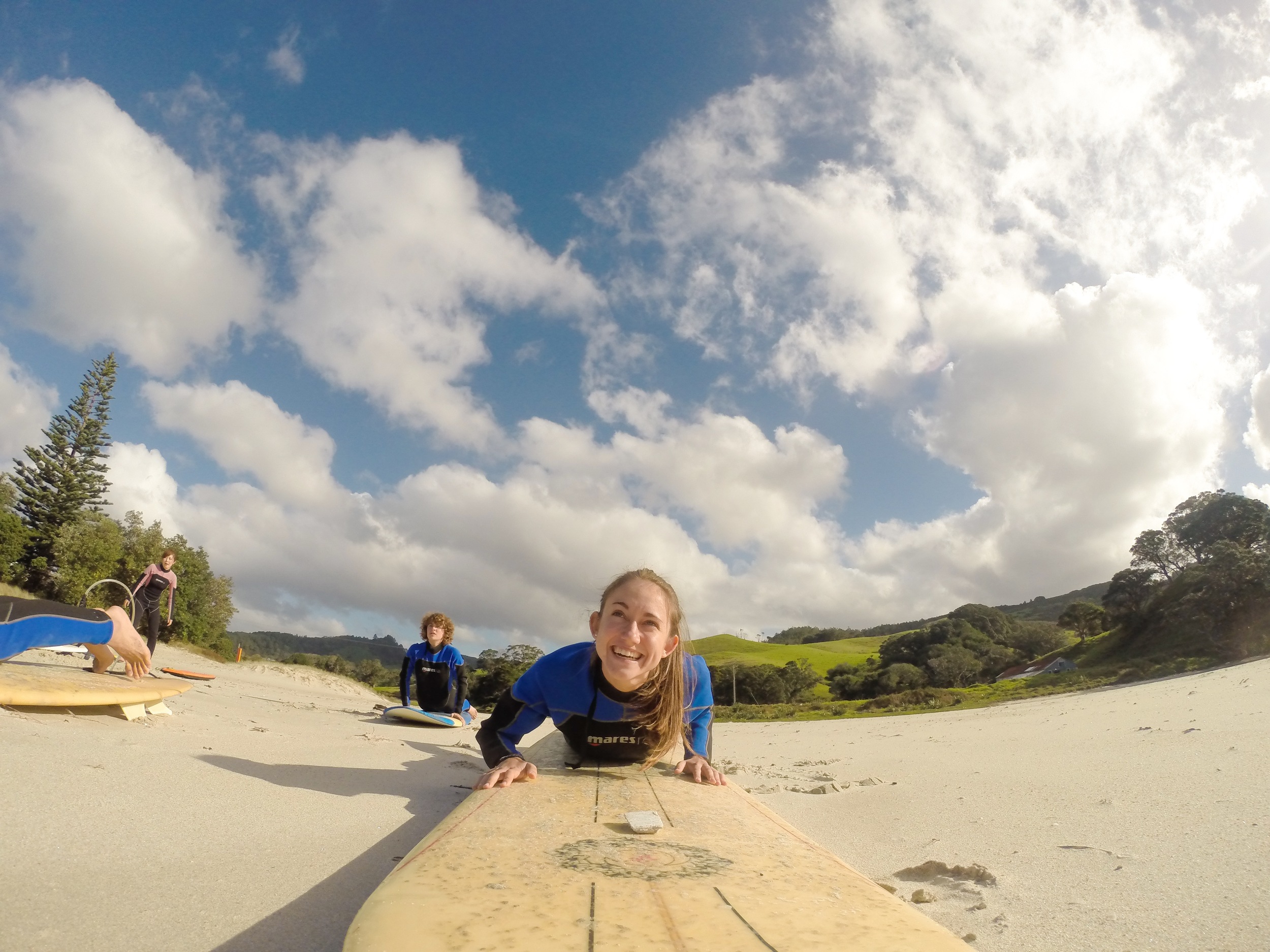 Our popular surf course which runs over the summer months will take you to some of New Zealand's best surf breaks.
There are waves for all levels of ability and the friendly relaxed nature of the course provides an excellent opportunity to practise and develop your English with both native speakers and other students.
Come and join us on an unforgettable surfing experience.
Course Details
The surf course runs for 3 weeks, several times each summer, at set dates.
Students who enrol in this course will join COLC's regular morning lessons at the school and then have up to 3 hours of specialised surfing tuition each afternoon, Monday to Thursday. On the Friday afternoon students will have the option to join a user pays activity with our other students.
Reasonable swimming ability and a good level of fitness is required to get the most out of this course.
English Plus Surfing Course Fee*
3 weeks - $1950*
All equipment is included in course fee
Morning Lessons - 9 am - 12 noon - Monday - Friday 12 per class
Surfing - 1.15 pm - 3.45 pm - Monday - Thursday 6 per class
Activity - Option to join Friday afternoon.
Available:
09 - 27 January 2017
06- 24 February 2017
06 - 24 March 2017
*This price refers only to the course fee click here to see the all additional fee prices (registration, accommodation, transfer etc.)