English + Environment Course
The Environmental Course offers Morning English Lessons Monday - Friday and Afternoon Environmental Activities, 3 days a week.
The Morning Lessons focus on developing English skills: reading, writing, listening, speaking and grammar with a strong emphasis on communicative skills.
The Afternoon Environmental Activity provides the opportunity to help, learn and enjoy working with us on our current environmental projects;
Kauri Tree Planting - Repopulating NZ bush with one of New Zealand's protected and iconic trees, the Kauri.
Wildlife Re-establishment - Controlling introduced predator and pest numbers to help re-establish NZ Native Wildlife.
Stream Side Planting - Maintaining a plant nursery, planting along stream sides to help clean water and strengthen banks.
Kiwi Project - Helping alongside Project Kiwi release Kiwi back into NZ bush
A walk for the future - Working alongside New Zealand's conservation department (D.O.C.), maintaining a walking track in the NZ bush.
Taputapuatea Project - Helping protect our local sand dunes against erosion.
The COLC Nursery - Our nursery provides all the plants that we use in all our projects. We grow these plants from seeds and from cuttings, all of which are eco-sourced locally.
Morning Lessons: 9 am - 12 noon - Monday - Friday.
Afternoon Environmental Activity: 1.15 pm - 3.45 pm, 3 times per week, weather permitting
Total Hours Per Week: 23 hours
Availability: All year
English Level Requirements: (A2)Elementary - (C1)Advanced
Our Environmental Projects
1. Kauri Tree Planting
New Zealand Kauri are amongst some of the most ancient trees in the world. Due to early New Zealand deforestation, only an estimated 4% of the uncut forest is left in small pockets.
Our goal is to restore these great trees back to our forests. We will do this by planting 1 Kauri tree for every student who studies at COLC.
To date COLC has grown 2640 seedlings, and planted 600 trees back into the environment.
At the start of 2018, there were 2000 kauris in the COLC nursery which will planted back into the local native bush areas as they get big enough.
3. Stream-bank Planting
This project is a New Zealand native plant nursery in which students can help grow a range of NZ plants from locally gathered seed.
The plants are planted by COLC staff and students along local stream and riverbanks with the intention of stabilising the banks and ultimately improving the water quality in those streams and rivers.
There are about 5000 plants in the nursery at present, and so far about 2000 plants have gone into this project.
Short film from Kauri Cones Picking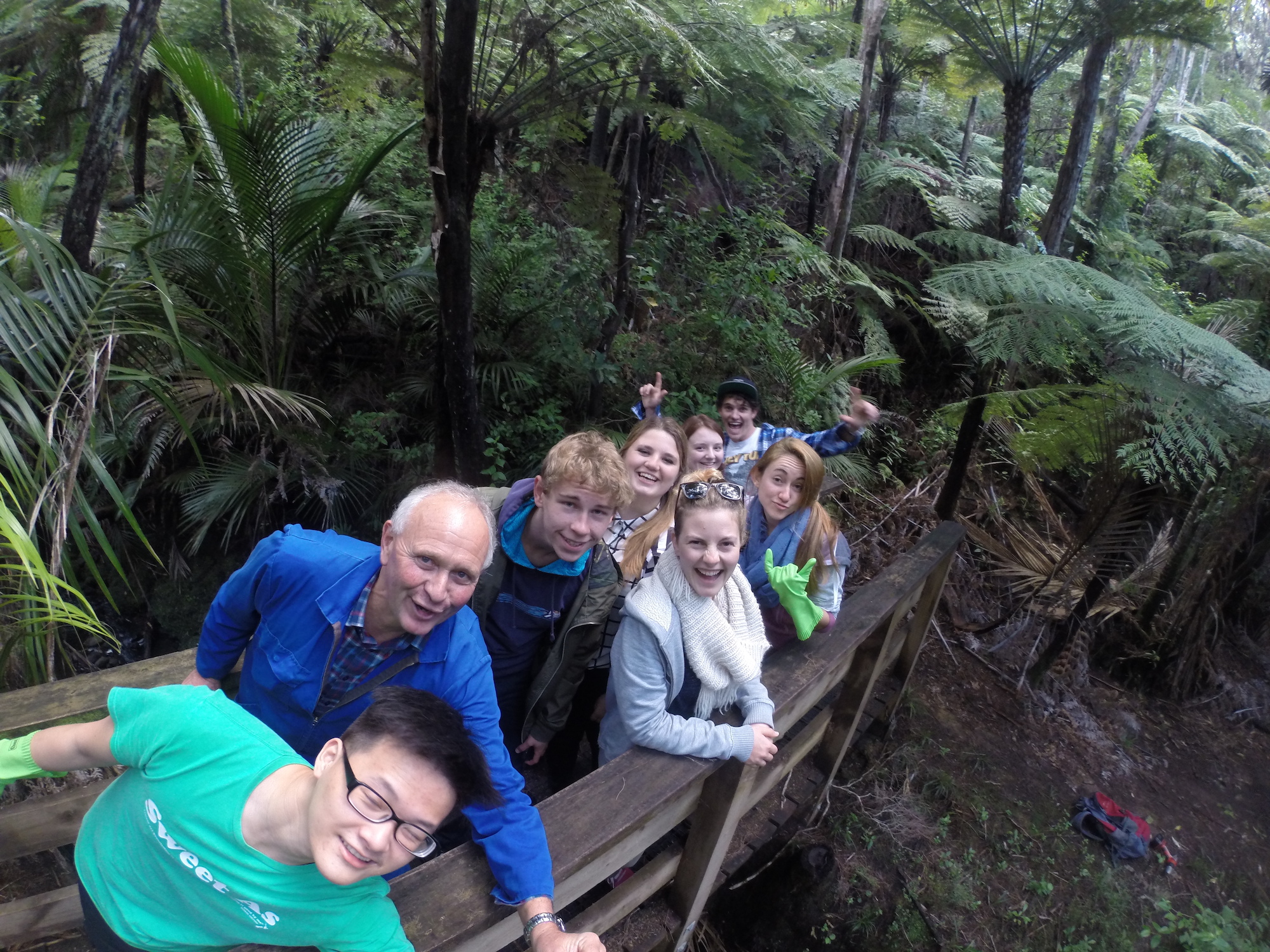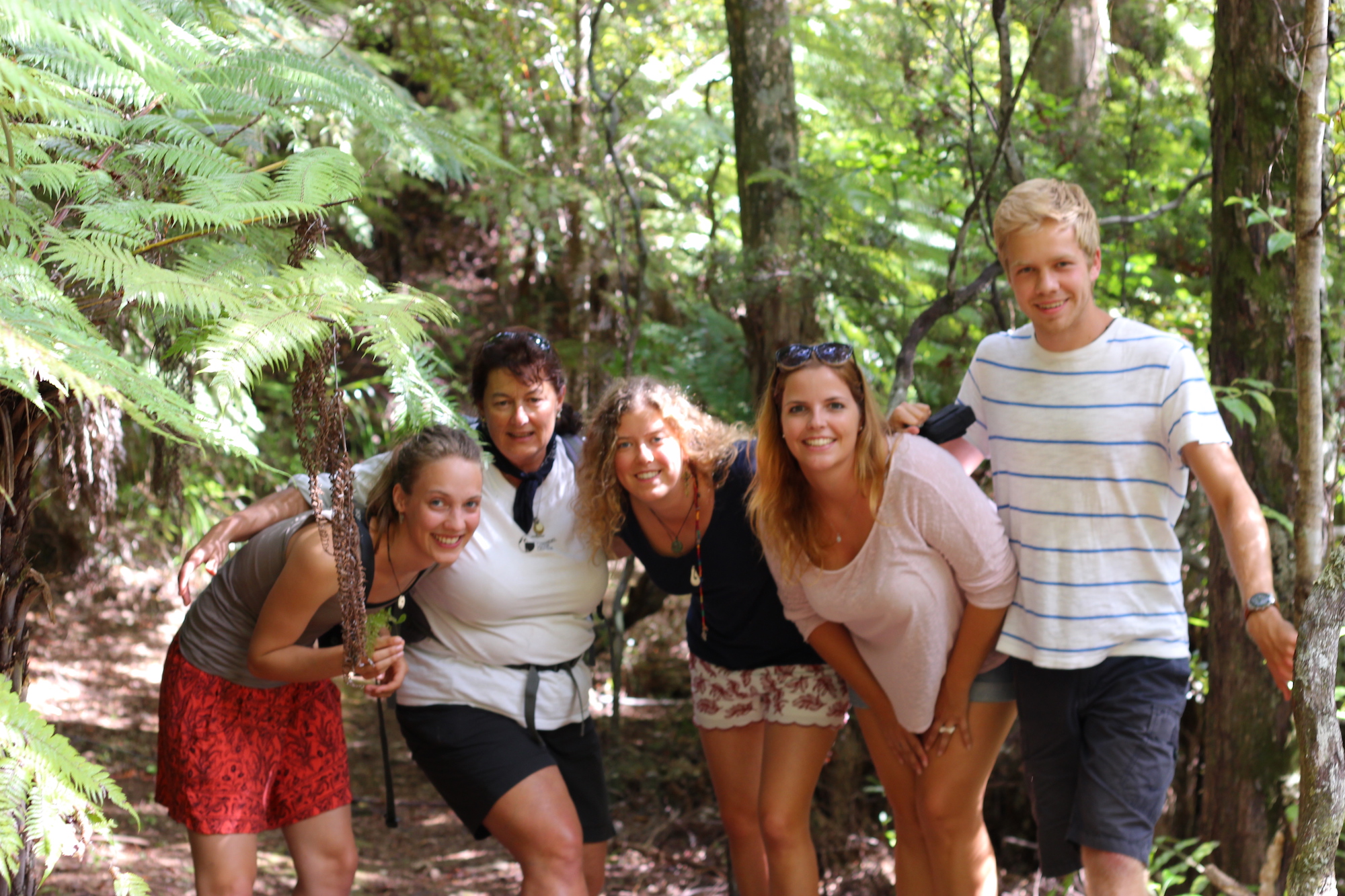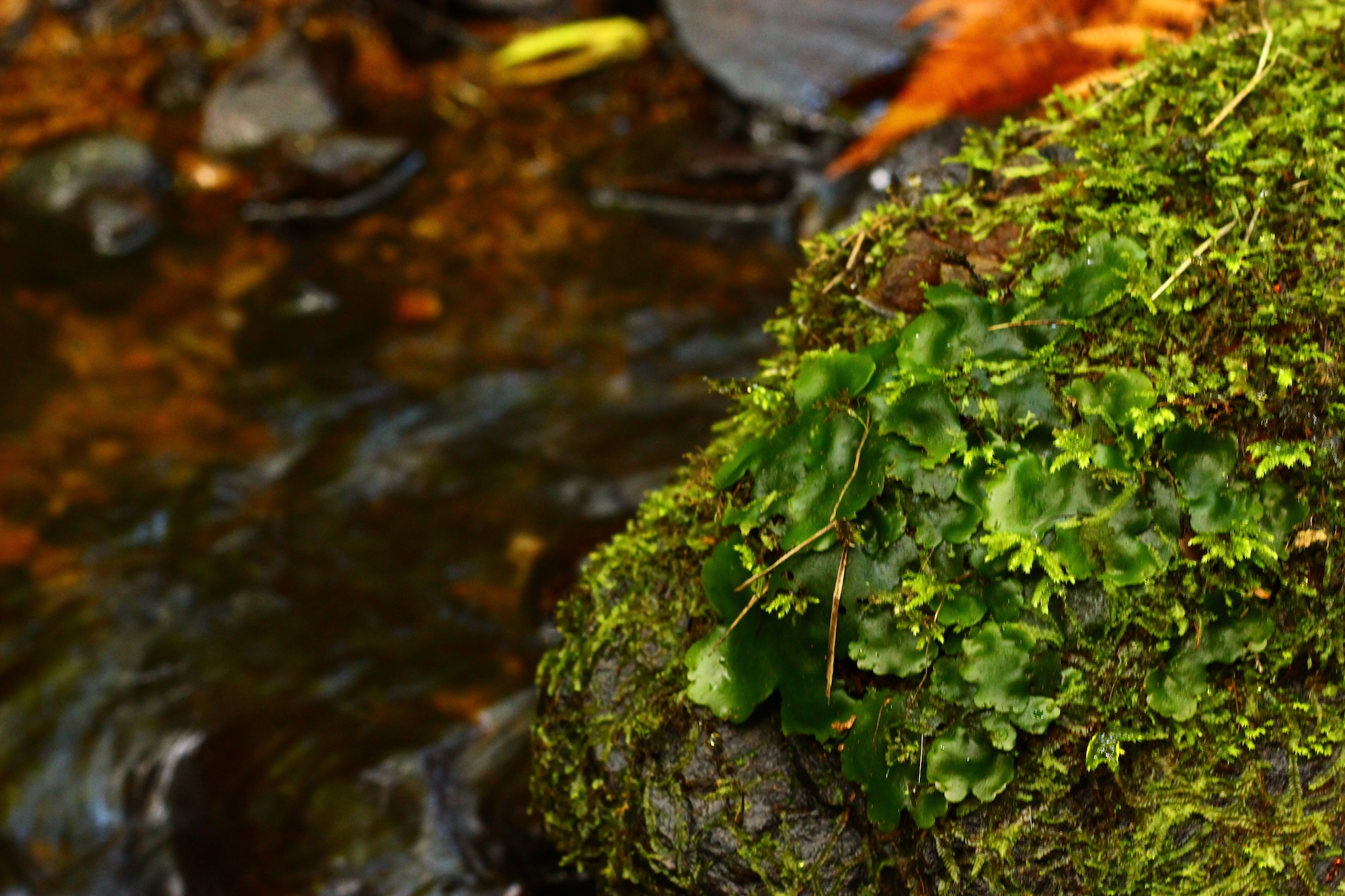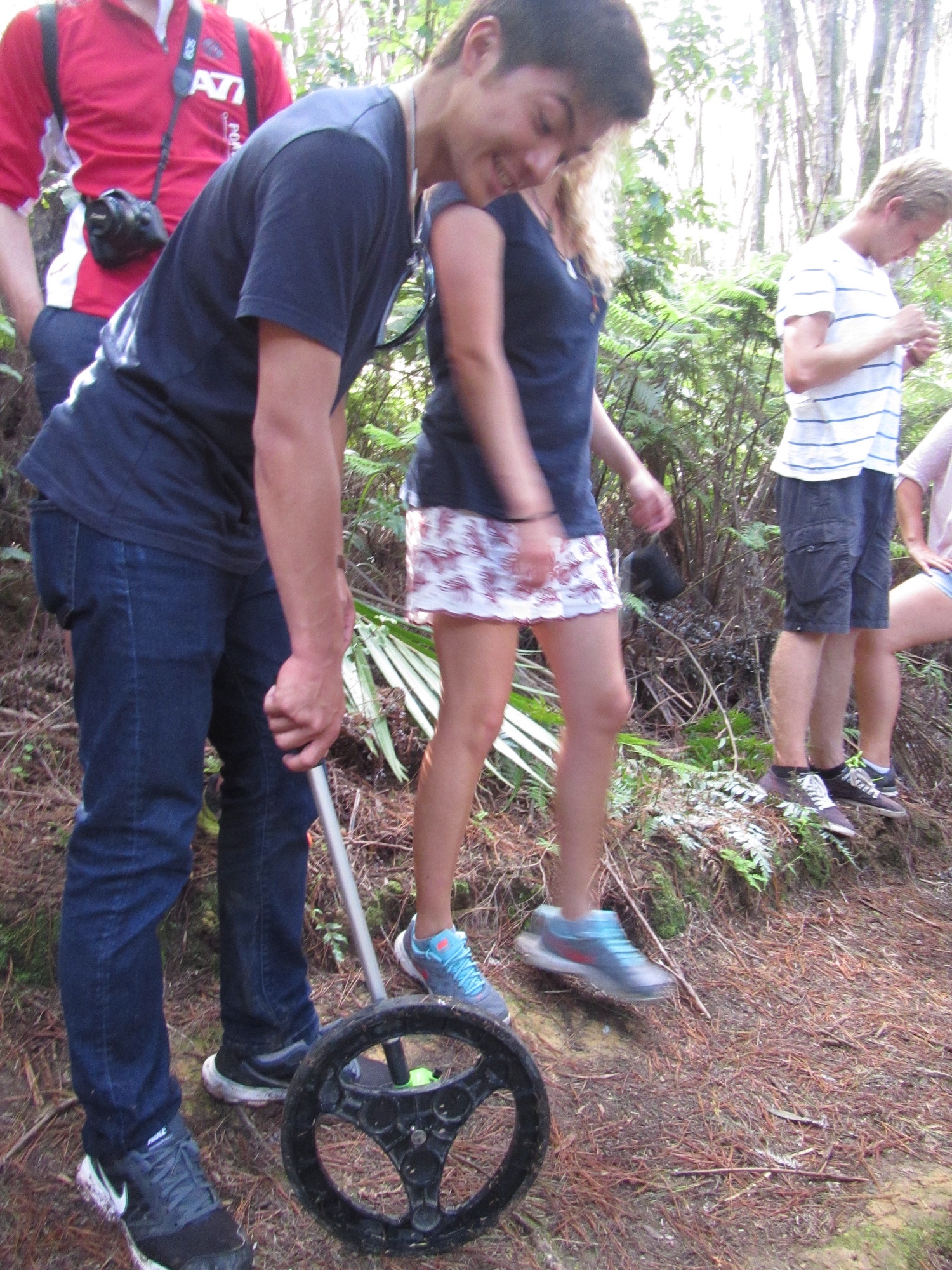 2. Wildlife Re-establishment
This project started in June 2015 and aims to bring back New Zealand native wildlife such as birds back to the forests.
COLC maintains a 3km nature walk through New Zealand native bush. There are now 47 traps on this walk which help reduce the population of introduced pests and predators such as rats, stoats and weasels.
These introduced pests and predators kill NZ native wildlife.
Since our efforts started, we have noticed a significant number of birds returning to the area.
From June 2015 - May 2018 we trapped approximately 350 predators.
We have recently added possum traps to our trapline and are now also reducing the possum population in that area. Possums are NZ's biggest pest which eat a massive amount of vegetation every night.
4. Project Kiwi
COLC is a sponsor of the local Project Kiwi Trust
Our sponsorship is also used in "Project nest egg", where kiwi eggs are lifted from the nest and taken to "Kiwi Encounters" in Rotorua where the eggs are hatched and the young kiwis are grown until they are big and strong enough to defend themselves. At this point they are returned to where they came from.
When chicks, that we have been involved with, are ready for release, a small group of our students are invited to go into the bush to release the young Kiwi.
This is a real treat to see.